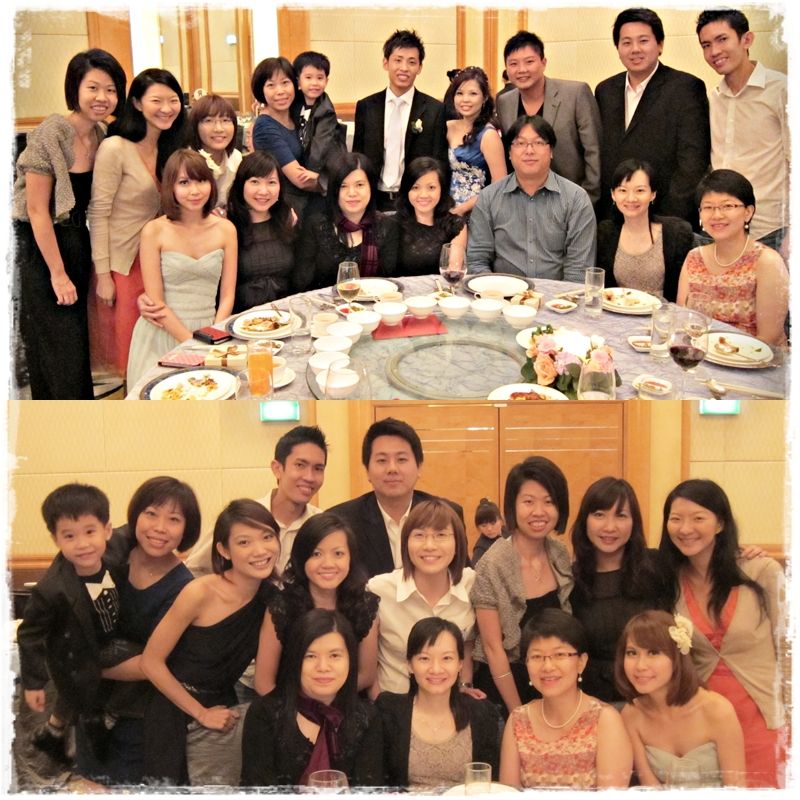 It was such a delight attending Davina's wedding because all of us have been hearing so much about her wedding plans, we all feel like we've a stake in it too, and it's amazing to see it unravel before our eyes. LOL.

Since I wasn't working then, I helped to source for bridal hairstyles and tutu skirts for the dance performance that the ravishing bride put up as a surprise for her hubby! Davina's ever so thoughtful and sweet to everyone around her, even more so to her loved ones. Dalen is one lucky man!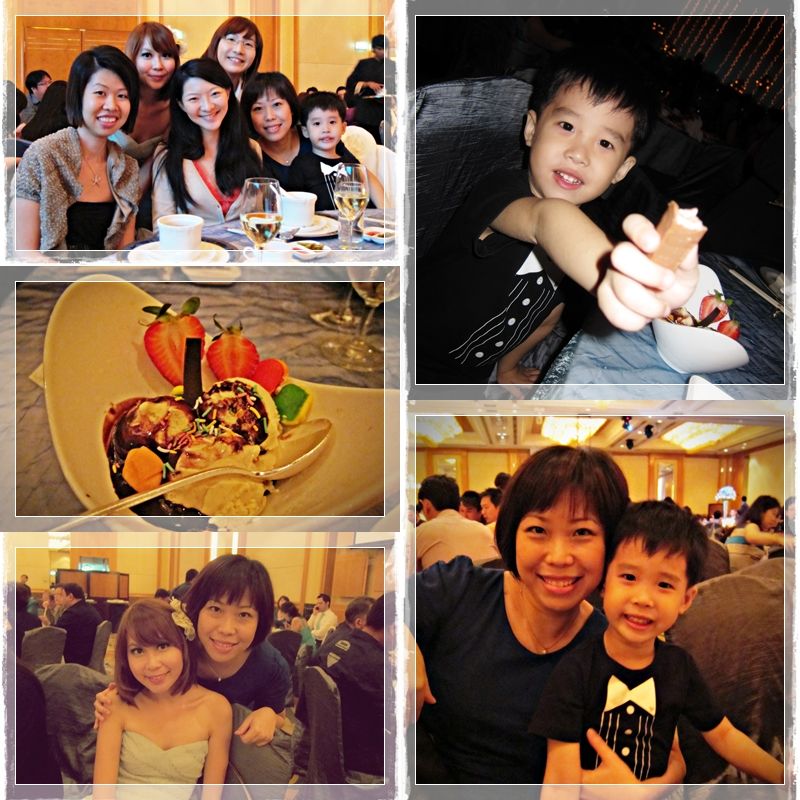 I met Veron at the hotel lobby earlier and she brought along her son, Edmund, who looked absolutely dashing in a suit! Don't you think well-dressed kids are so very adorable? :)

Edmund's one of the smartest kids I know. Which kid at the tender age of 2 (this happened 2 years back maybe?) is able to tell you that the automatic doors open and close because of a sensor? He can,and it's all thanks to his mummy's efforts! And wait for this...during the dinner, the well-mannered boy went around distributing sweets to all the guests on the table, just because he wanted to share the love. How is it possible not to love him?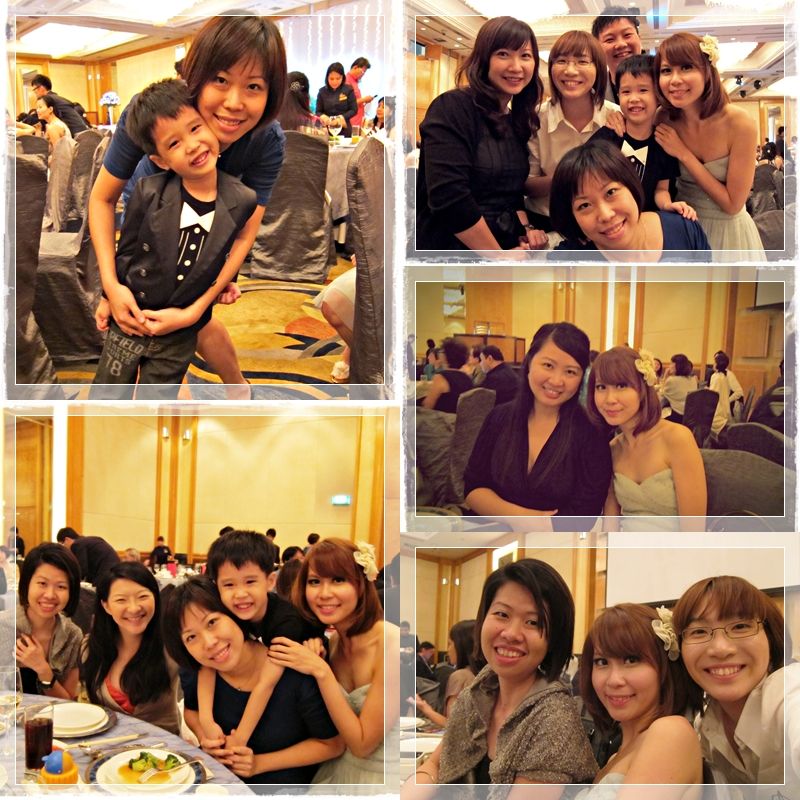 I had a great time catching up with my ex-colleagues too, all of whom I miss dearly. The rest of the night was spent camwhoring as everyone was busy snapping away with my camera! I'm sure they are all eagerly waiting for me to upload the photos on facebook. I'll be doing just that in the next couple of days!