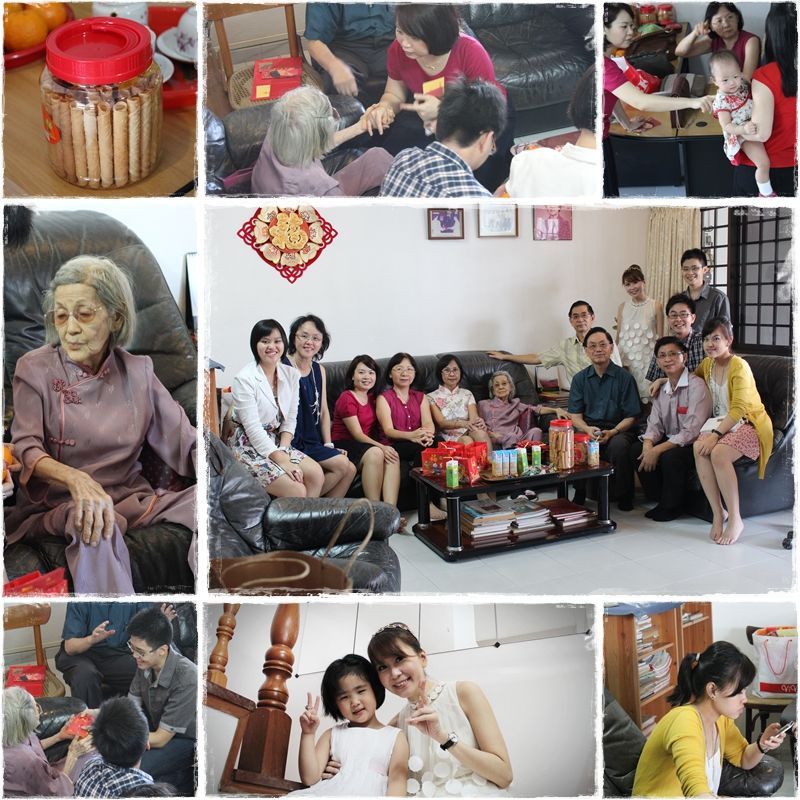 Every Chinese New Year, we'll make it a point to visit my parents first before heading to my paternal grandmother's place, where all my relatives would gather. I never used to like Chinese New Year, but this year, I feel different, probably because we'll be away from family for an extended period of time and my two grandmothers are getting frailer day by day.
Sometimes, we never do treasure what we have till we are this close to losing the people dearest to us. Likewise, absence does make the heart grow fonder.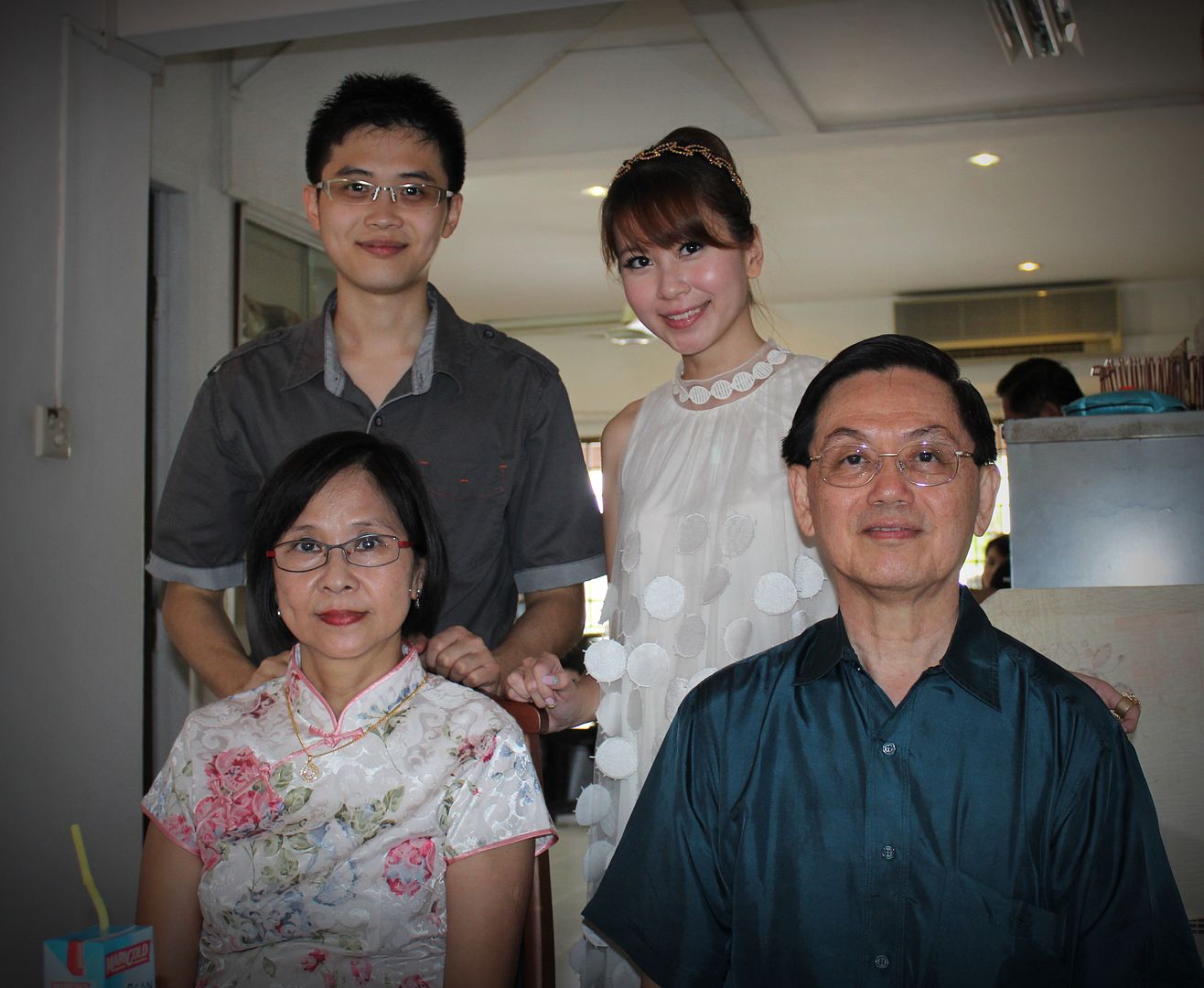 On a more cheerful note, it struck me that although my parents are close to retirement, they totally do not look their age at all. What's more amazing is that they've never dyed their hair ever!

I was really amused by this shot of my mum and my brother! They were both wondering what I was doing with the camera when I took this candid shot of them. :P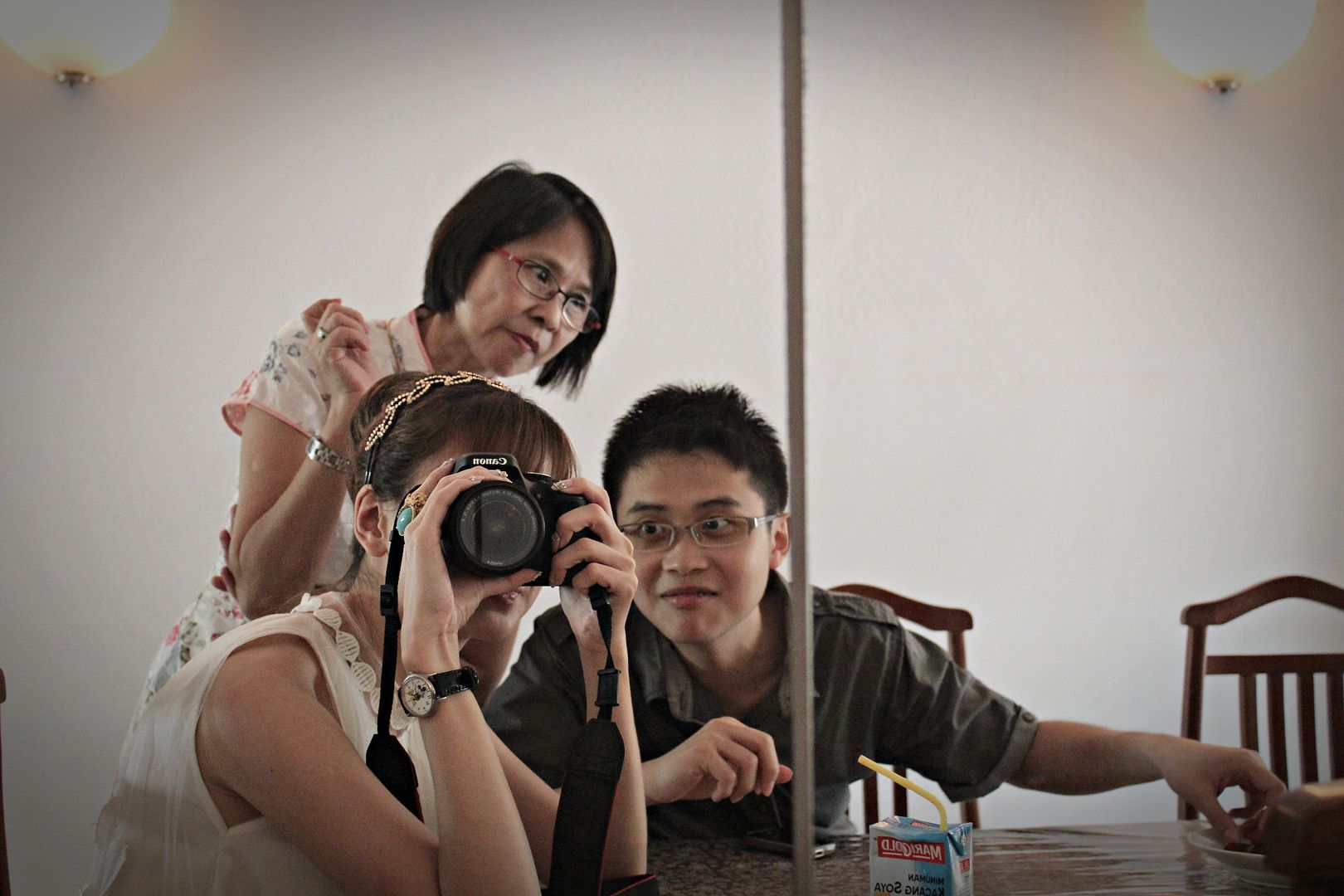 I also had lots of fun playing with my favourite cousin, Shuya, who just turned 5 a couple of days back. She's such an independent and intelligent little darling!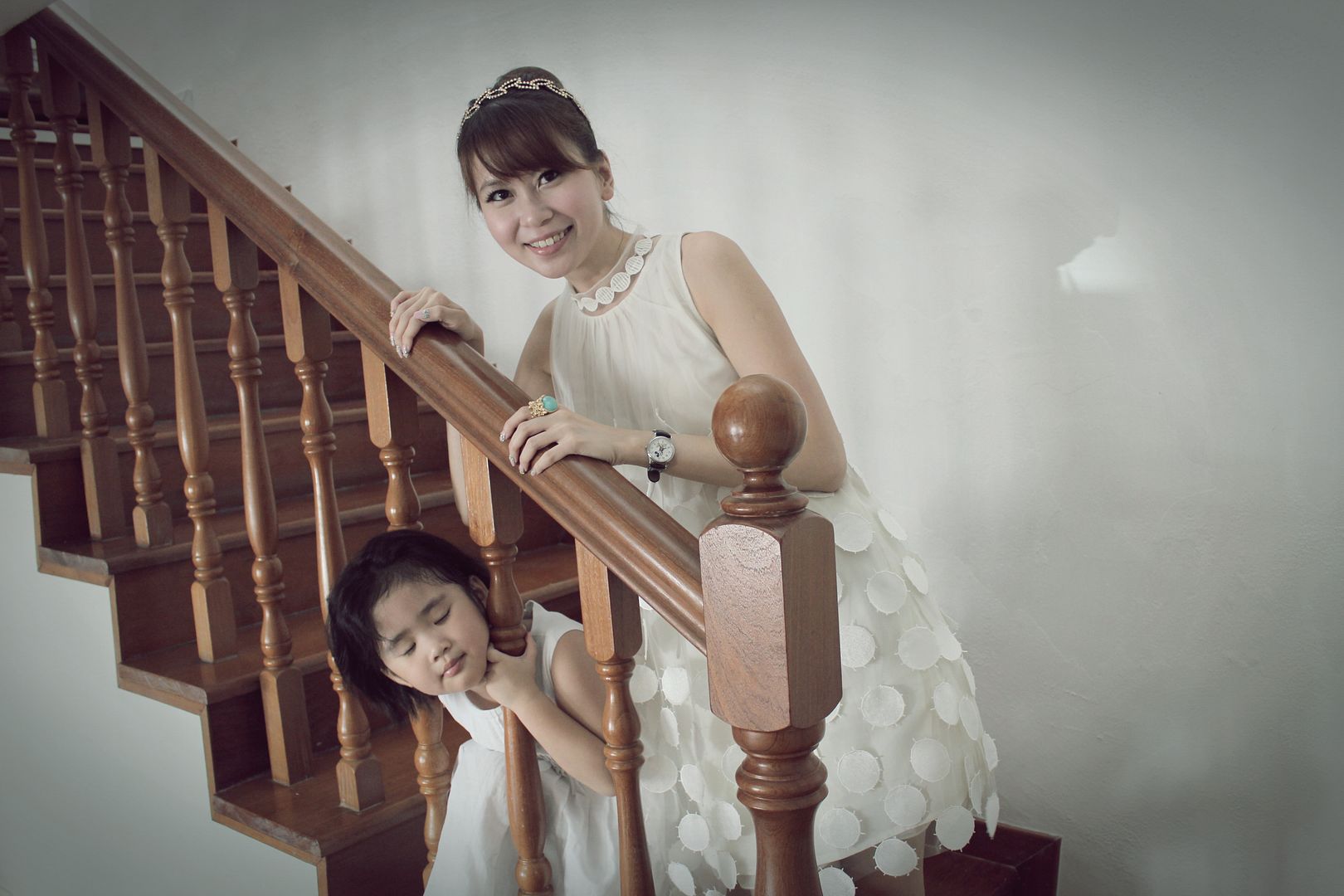 When my dad asked her to collect her red packet from my grandma, she exclaimed that she already did earlier on. She then hurried to her little handbag, opened it up and presented the red packet that my grandma gave her earlier that morning.

It's incredible how she even remembered what the red packet looked like given that her handbag was brimming with red packets!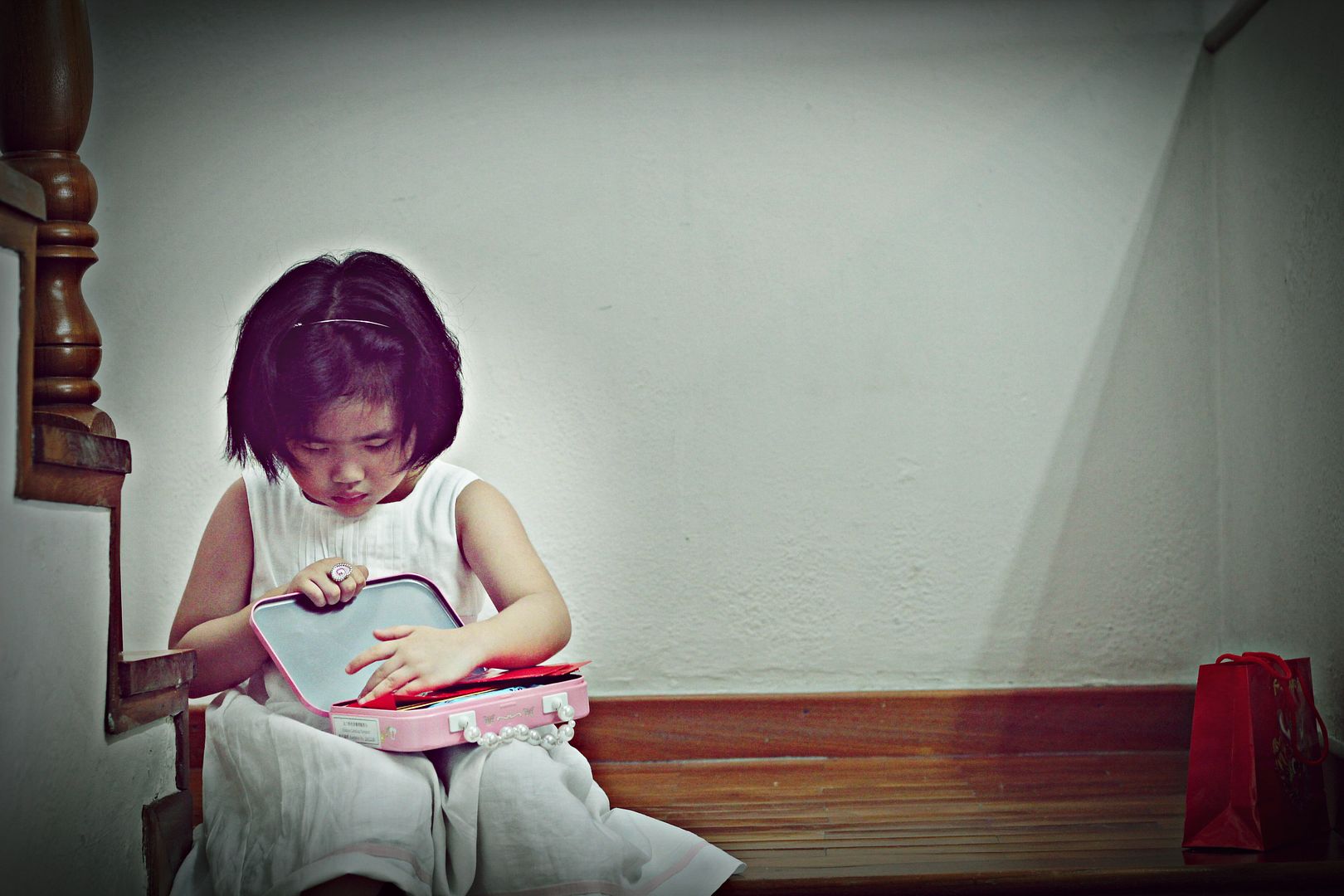 This shot was taken when her hairband fell to the floor while we were chatting and I tried to put it on for her. For some reason, it looks like I'm crowning her as a pageant queen or a princess. LOL.
Oh, please pardon my messy hair.
Through our conversation, I found out that her favourite drink, in her own words, is the "yellow flower drink". Everyone was bewildered and I was the only one who guessed that it was chrysanthemum tea. So cute right?

My mum then immediately concluded that I am good with children and hence, I should start a family soon.
*Awkward silence*

Erm, ok let's move on...
The afternoon was spent at JW's 2nd aunt's home, where his family gathered. We were treated to a delicious feast comprising lotus root soup, fried chicken wings, ngor hiang, abalone and other wonderful delicacies whipped up by the mistress of the house.
I love my MIL's dress, which was a birthday gift from my SIL. She looks remarkably sweet and young!
Outfit shots with my SIL. I love the flattering cut of her dress.
:)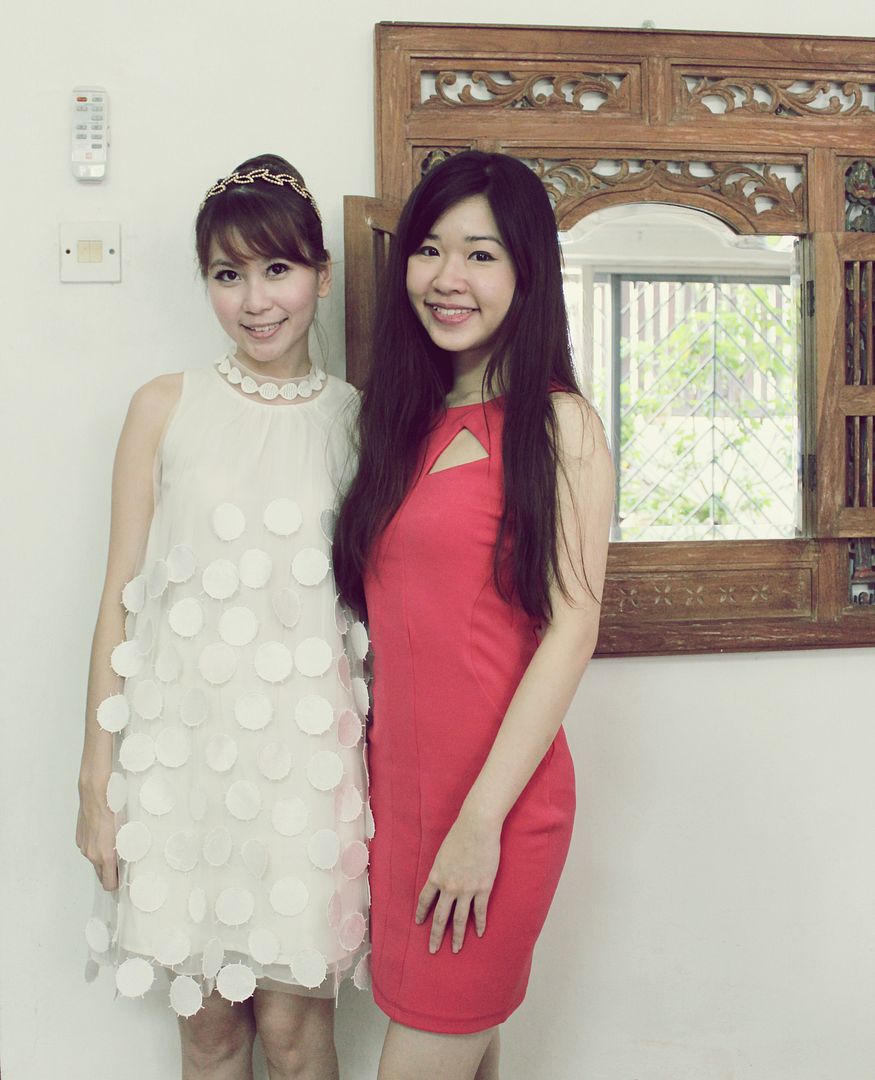 Finally, here are my individual outfit shots.
Dress from Yuan, Far East Plaza
Hairband from Mustafa (a steal at just $4!!)
Transparent heels from Angel, Far East Plaza