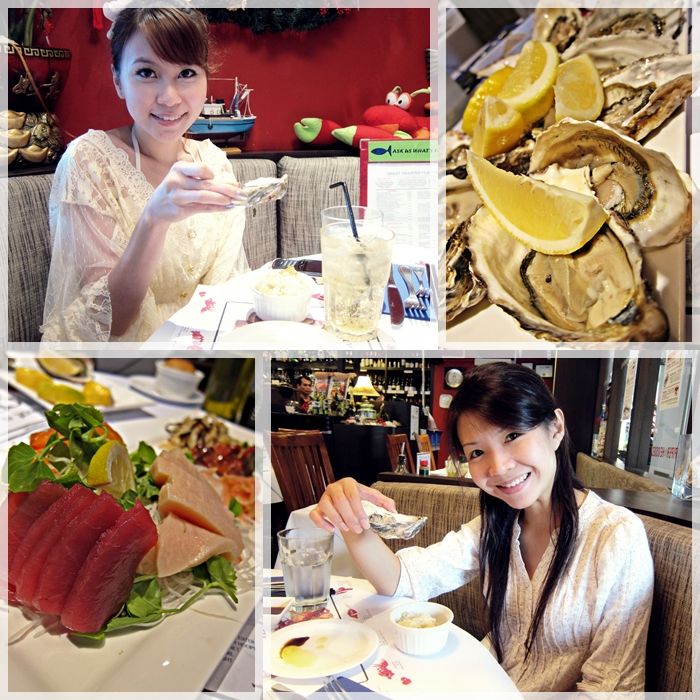 The girls and I met up for late lunch at Greenwood Fish Market on a lazy Tuesday. Every Tuesday is oyster day at Greenwood Fish Market and with every main course, you'll get to enjoy oysters at $1 each.

Look at how happy Yitian was! Yitian loves oysters so both of us gobbled up a dozen of them while waiting for Jun to arrive. Such gluttons we were. :P

The fish mains are pretty good too. Servings are huge and the marinade is generally very flavourful. Yums!
For some strange reason, one of the waiters there thought that we were air stewardesses. Then, he kept asking if I was of Chinese descent before hazarding a guess that I was a Malay. LOL The last time I was mistaken for a Malay was in secondary school when I had really tanned skin from too much outdoor activities. What a hilarious and bizarre encounter!
That aside, I'll probably still patronize the restaurant for its chillax ambience and delicious seafood. There're several cafes in the vicinity where you can grab a cuppa coffee after lunch and relax as you people watch too!
Address:
No. 34 and 38 Greenwood Avenue
Singapore 289236
Tel: 6467 4950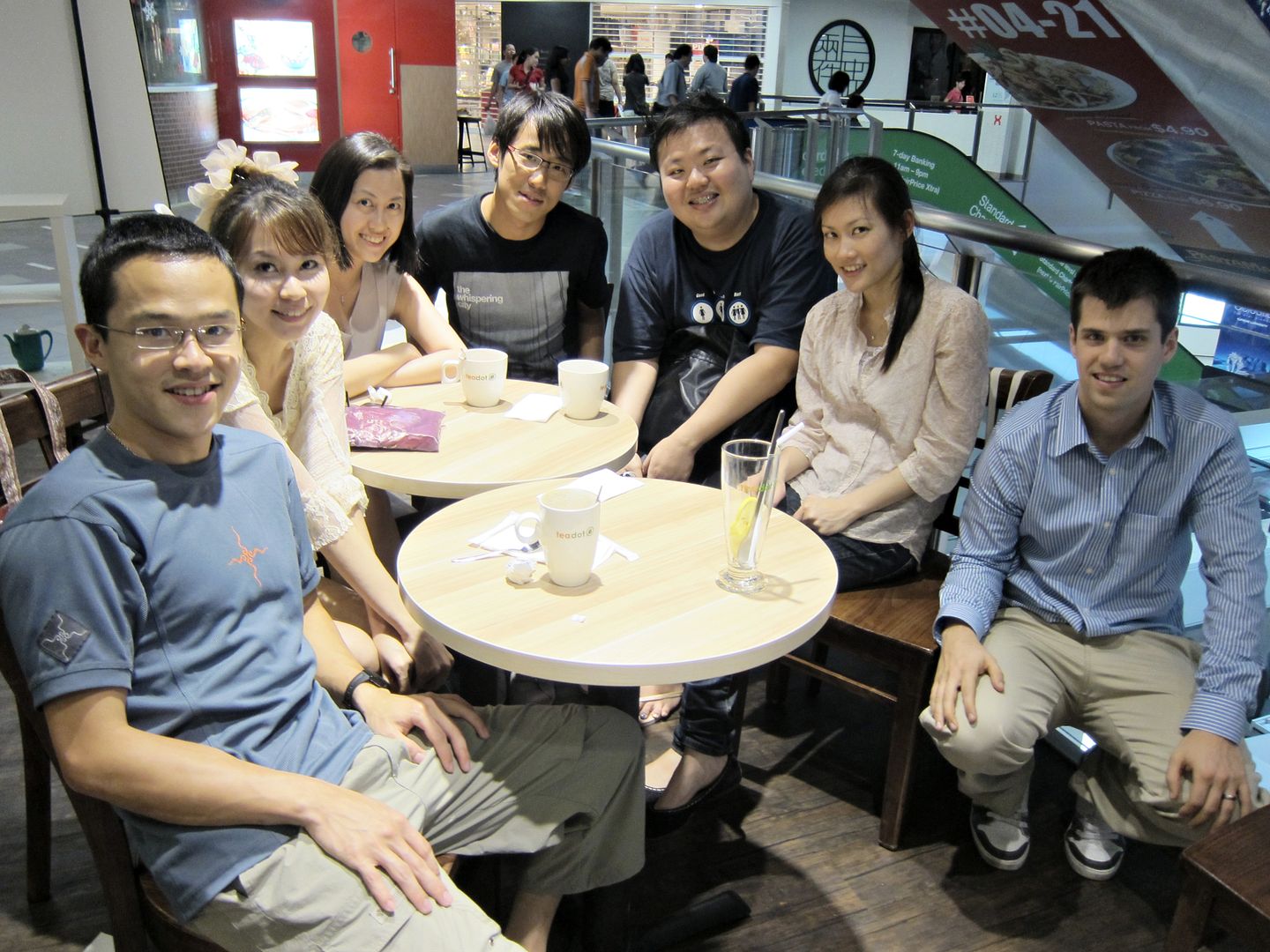 After tea, I headed over to Nex mall with JW to meet up with our JC friends. We had so much fun reminiscing about our RJ days, including how we angered many teachers such as our Maths teacher who would throw chalk at us whenever we dozed off in class. I was the Maths rep, but instead of collecting assignments, I was usually busy handing out completed assignments for the rest to copy. Oh well, we were wayward teens, but we all turned out fine eventually, didn't we?
As we were at the counter footing the bill, I noticed, to my utmost horror, that one of my JC friends had all 10 toes painted in different colours.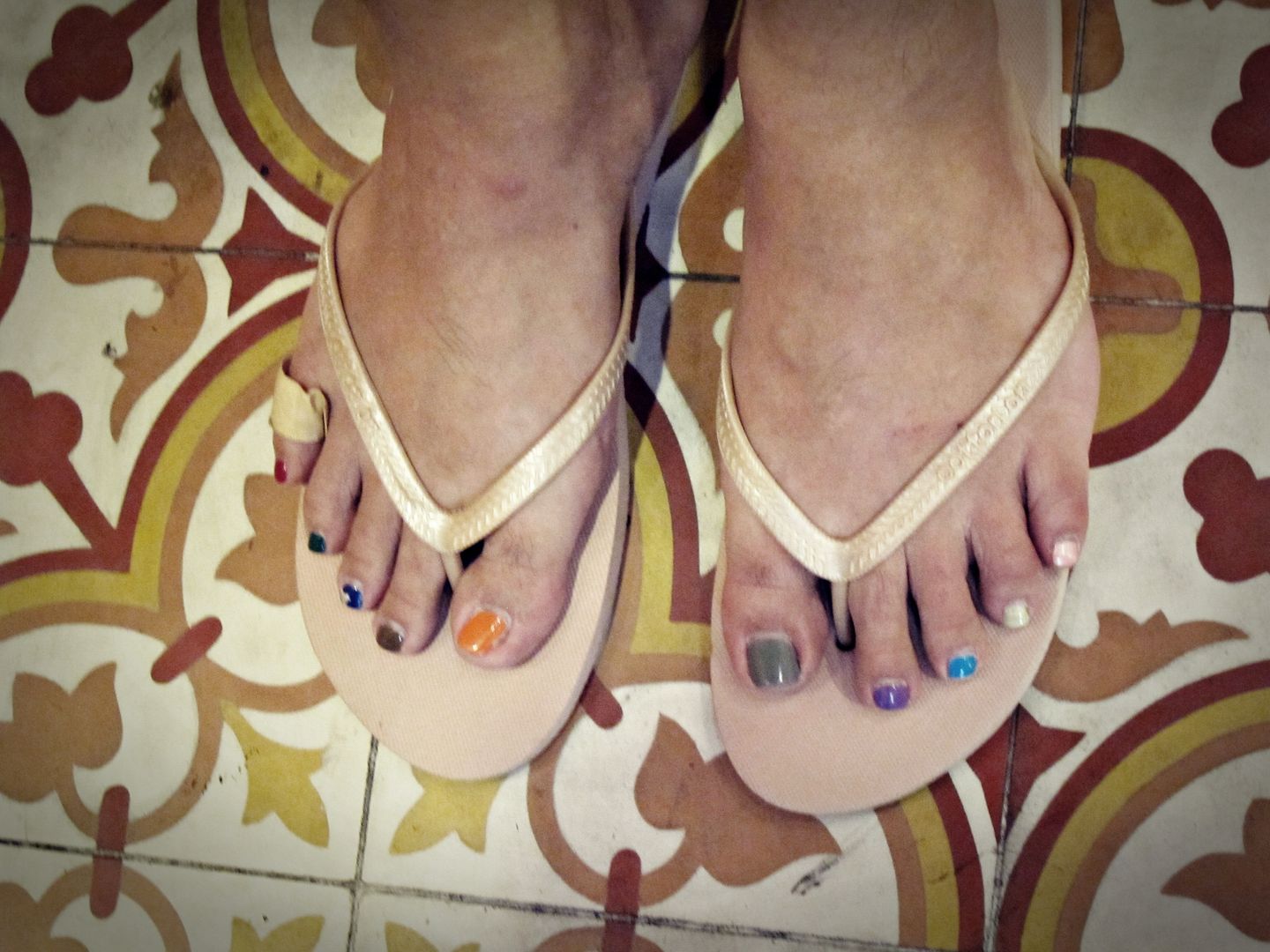 Ok that was not the most horrific part. The most mortifying part was......
This friend is a guy (3rd from the right in the group pic).
He claimed to have followed a group of friends to a nail salon and was subsequently persuaded to have his nails done too. As he figured this would probably be his first and last time at the nail salon, he decided to test out a myriad of colours. It's funny how there appears to be some logic in his crappy explanation.
Oh...and check out those nude pink slippers.
He insisted they're beige but hello.....