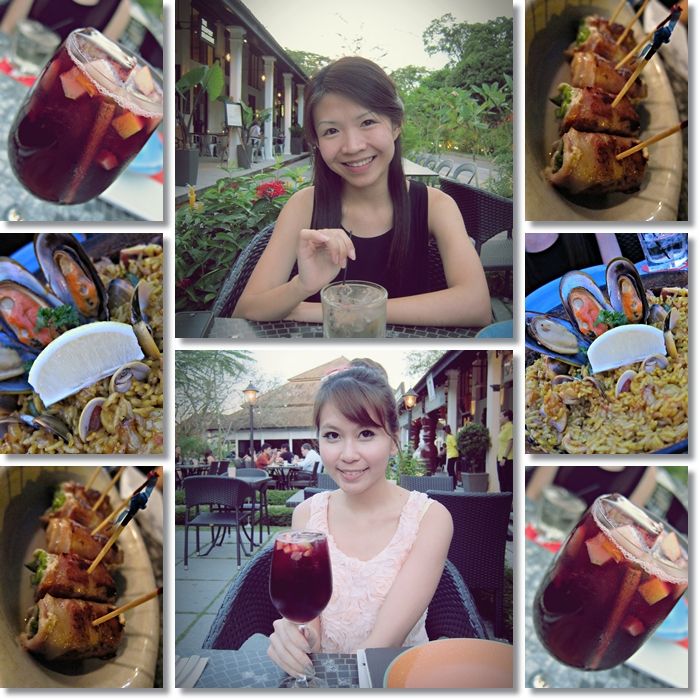 I'll be leaving for Sydney next week, hence I've been busy trying to catch up with friends, especially girlfriends. One evening, Yitian, Jun, Karen and I decided to meet at Dempsey for dinner. As Jun and Karen were caught up with work, Yitian and I had early dinner at Don Quijote. We were both famished!
We had paella, tapas and sangria, which are so distinctively Spanish. These reminded me of my recent holiday in Spain, where I had the most delicious paella in Rodellar. I also have a penchant for sangria. In fact, if moscato didn't exist, sangria would probably be my favourite alcoholic drink.
We then adjourned to Ben & Jerry's to continue waiting for the girls to arrive. That was when we succumbed to temptation. We ordered a huge platter of desserts to satisfy our sweet tooth. The presentation alone was so enticing, we absolutely could not resist.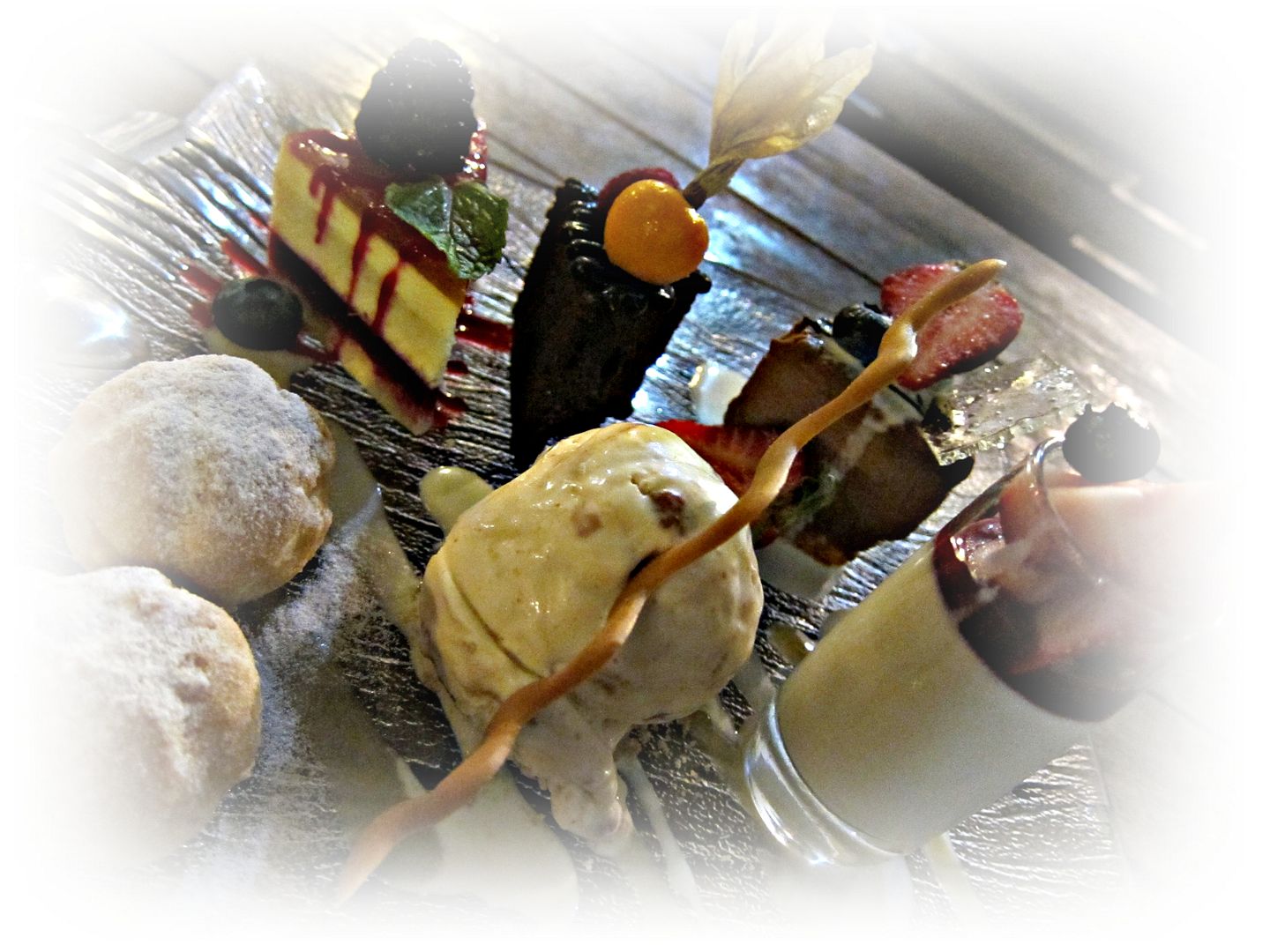 After what seemed like an eternity, the girls came along and we chatted for a long time before calling it a night.

I've never mentioned this before, but I was inspired to share my views on friendship after some recent revelations. I draw very clear lines between work, friends and family. At work, I'm very demanding and I admit I may not be the most patient person to work with due to my expectations.

With friends, I'm more patient as all I expect is a listening ear and companionship, nothing more. In general, I don't like to trouble my friends for help as the last thing I want to do is to cause any inconvenience. Sometimes, mixing friendship with work is a sure recipe for disaster because everyone has different working styles and you may not realize that a friend's working style is vastly different from yours until it comes to the crunch, and this inevitably strains the relationship.

I try to show compassion, respect and consideration, and will reciprocate if someone does so as well. But if I feel someone has taken me for granted without showing me consideration, I get upset. Then again, I don't get upset for long as those close to me would know I never do bear grudges.

Of course, strangers and acquaintances are entitled to their own opinions of what sort of person I am, but I don't care about their impressions because we either don't know each other very well, or at all, and I don't see the need to explain myself to people who do not matter. :) Time is such a precious commodity that the only way to make good use of it is to spend it with people who matter, understand, and reciprocate. These are people who will stand by you, always.

There are a few other close friends whom you don't see on my blog at all for privacy reasons or simply because we always get so engrossed in conversations we forget to take pictures, but I'm sure you know who you are! :)

On a lighter note, I'm ending this post with my outfit for that evening. Everything was from my recent Bangkok trip, except for my socks (from Daiso) and heels (from a random neighbourhood shop).

I've a number of gatherings this week and I'll be meeting more girlfriends as well as my beloved god-daughter this weekend! I'm so looking forward to all the meet-ups!